It is Monday today which means New Week – New Opportunities – New Goals. My family is back this week, which means more free time for me – not having to do all dog walks, make all meals, etc. Which means I get to spend a lot more time blogging and working on my online business(es)!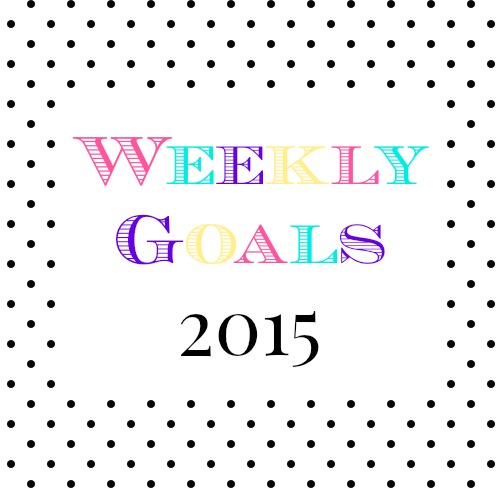 1. Open an Etsy Store
I want to start making some money online and what better way that start en Etsy store? Well I have already created one, but I have to create some printables that I will sell there – put them out on sale. Do a lot of research on how to create the best Etsy store ever and sell all my stuff!
2. Walk 10km on dog walks
This is half the amout compared to last week last week, but with my family back from vacation I am down to one walk per day instead of three, so I will have to focus on longer walks and build it up.
3. Finish 75% of my blogging to do list
I know I just had this goal the week before last, but I have added more things and even though I was blogging almost daily last week, it was only for like an hour or so. More things have been added to the list, as well as more of the things I was unable to do at on holiday can now be done. I also split the list in two, instead on one list I now have one blogging to do list and one online business to do list, which just means my focus time will be even better spent.
4. Start reading "Likable Social Media"
I am a part of a blogging group that is studying this book, and I have not read anything yet because I was so busy last week. This week I have to start reading the book and implementing some of the things.
5. Add two new items to my Epla Store
Epla is the norwegian version of Etsy. Here I will be selling more physical products such as the makeup remover pads I made.
Evaluation last week 3/3
My juice detox was completed, read all about it in this post. I managed to walk over 20 km, it started harder than I though – there was a few days of rain which my dog did not want to go for a walk, so it was only shorter walks. I also took her to the park one day to play with the ball – which she loves so much but it meant not that much walking for me. So therefore I had to do two longer walks – one was like an hour and a half and the other was about one hour. I was also able to complete 6/7 days of blogging which means I totally nailed it. I was only blogging for maybe like an hour or so each of the days, but I knew I did not have a lot of time this week, so I think that is totally fine. Without this goal I know I would probably only manage like 2-3 days due to my lack of motivation during my juicing period and the aftermath of that. Either way, I am super proud of everything I managed to complete this week. I am looking forward to all the goal I have set for next week.