I felt like I could no longer use the disposable cotton pads. Just using them and throwing them away seamed like such a waste. I started using a wash cloth instead but it was so harsh around my eyes. I knew I needed something more delicate, but where to begin? I read a bit, and found a couple of different materials people use. I had no idea what I should use. I did and easy solution. I made three different kinds, all with terry cloth backing. I made two sets of the following: micro-fleece, flannel and cotton.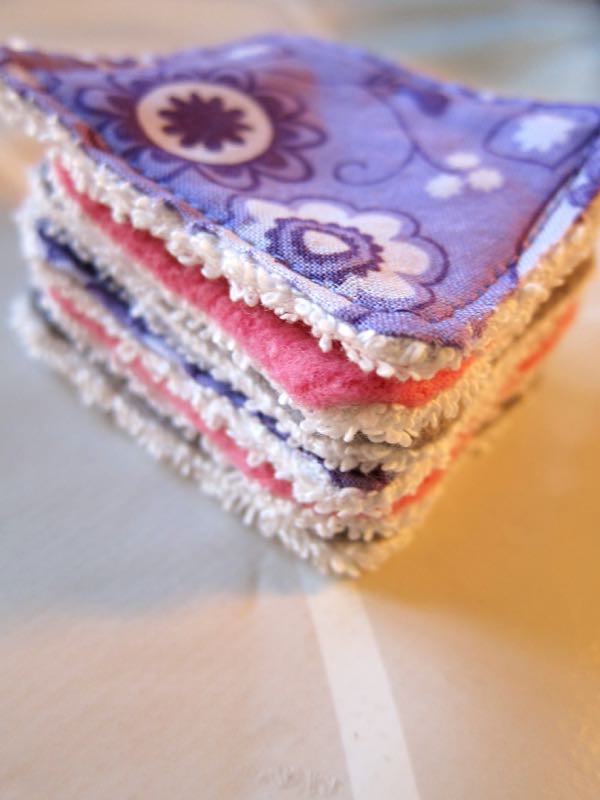 I kept one set of three for myself and one set of three I gave to my sister. We both agree – micro fleece was the best of the three above. The flannel just became a bit rough when it got wet.
The DIY part is really simple. Cut out two pieces of fabric. Lay them right side together and sew around, leaving an opening of about 2 cm. Cut the corners and put it inside out. Then sew around the edges and voila. Ready to use!
What do you use when it comes to makeup remover pads? If you are still using disposable ones – why have you not made the switch? I am interested to know!