I really love sewing and making my own clothes. I just love how I am able to make something completely new to me. For the longest of time I did not sew for myself and I wanted to change that. Since then I have made a couple of garments and I have planned many more. I wanted to share with you one of the dresses I have made: the Date Dress.
On facebook I am a member of a Norwegian sewing group earlier this year and this is where I first started hearing about Made by Runi patterns. I seriously love her stuff. In September, at the Design By Me fair, I bought five of her patterns – three dresses, one top and one pants. I hope you liked this dress and be sure to check out some of her other patters. She has a lot of different patterns. And they are for all ages and both genders.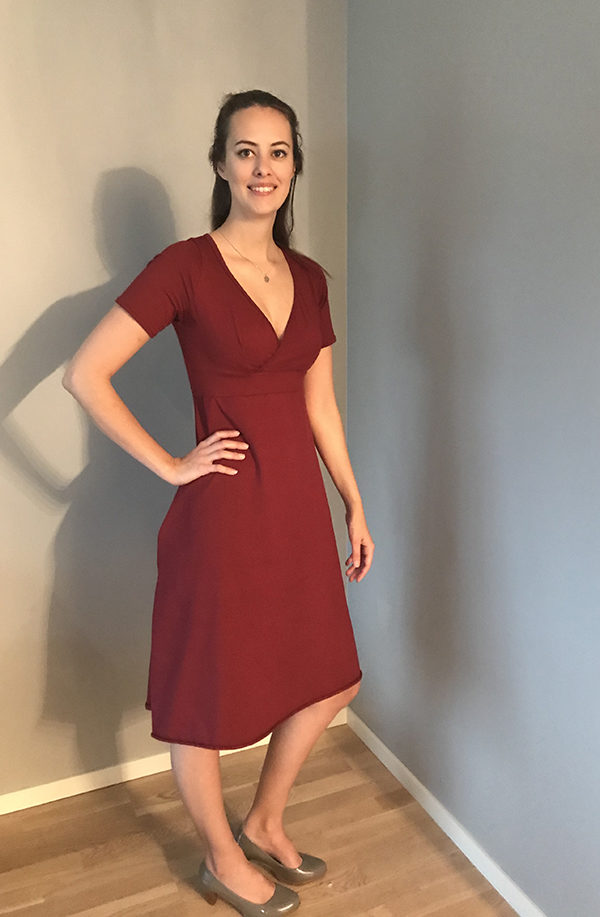 I love this dress. It just suits my body type so well, as well as probably most body types. I made it with this gorgeous burgundy jersey fabric at my local fabric store. Its not thin, more of a medium weight I would probably say. I am really looking forward to the next one I am going to make.
Ps: this is NOT an affiliated post, I do not get anything in return for any of the links in this post, I just really love this pattern and wanted to share with you.