I am giving you the opportunity to win an Etsy printable from my shop! As well as 20% discount on all products until the end of November!
The product I am giving away is the Recipe Cover Page and Cards Printables.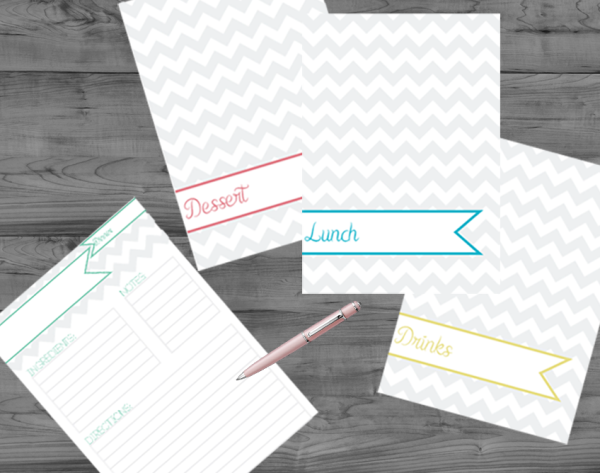 This is a perfect binder printable to finally get all your recipes in order. Each category has its own colour and a matching recipe printables. These recipe cards you can print out as often as you need them. They are perfect for adding oldies but goodies recipes and any newly found recipes.
Enter the giveaway below for your chance to win and in the meantime, stop by my shop for 20% discount using the code
NOVEMBER2015GIVEAWAY
(available until the end of November) Good luck! 🙂