Do you know what I deeply hate about buying herbs? They last like two second before dying. I had so much trouble. I even tried splitting the plant into three and planting each piece in a separate pot. Which kinda helped a little bit, but shortly after two of them dies completely. So I did my research and came up with two possible methods of propagation.
a. plant directly in soil
b. sit in water until roots are formed
I tried both, but a did not last – more or less at all. The best option is therefore b, hence I scribbled out the an option. I used a shot glass with water, popped them in and waited.
And not that long either – I was super surprised! I even posted this photo on Instagram:
See the little roots? So cute!! And those little stems at the bottom? They started out almost invisible and now look at them!
Then I planted them in some soil in an egg carton, make sure the soil is nice and damp. They are still going strong.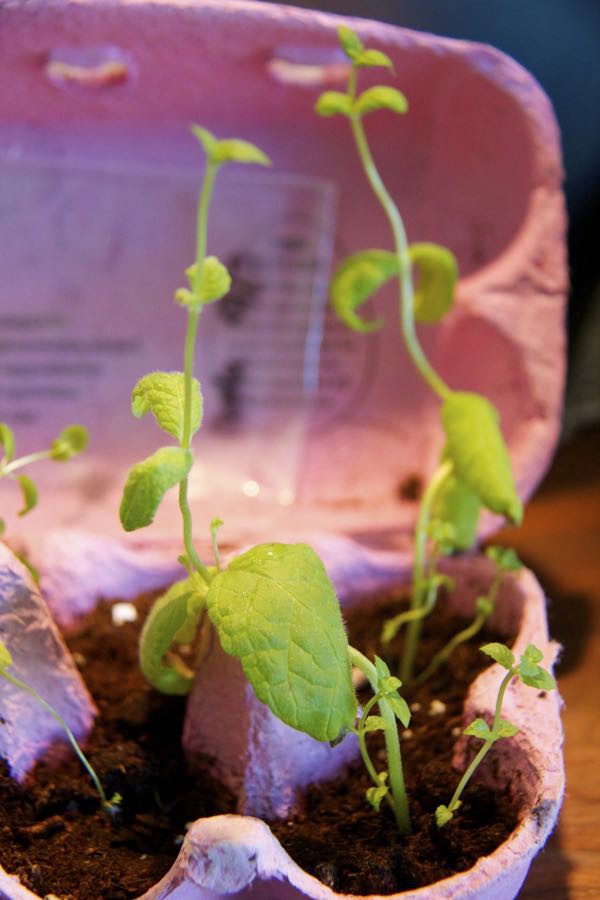 Then I planted them in some self-watering pots I had. I planted them both in the same one. Now I am super ready for them to grow big and strong so I can start making some mojitos!