Remember the tutorial I posted on Makeup Remover Pads? Well after using them for a while I finally decided what I liked best, and guess what – no terry cotton!
I decided to go with micro-fleece and cotton. Since I mostly use eye makeup it made sence to use something a bit more sensitive that terry cotton. I sewed a bunch of them, I think it ended up being like 14, and am super happy with them.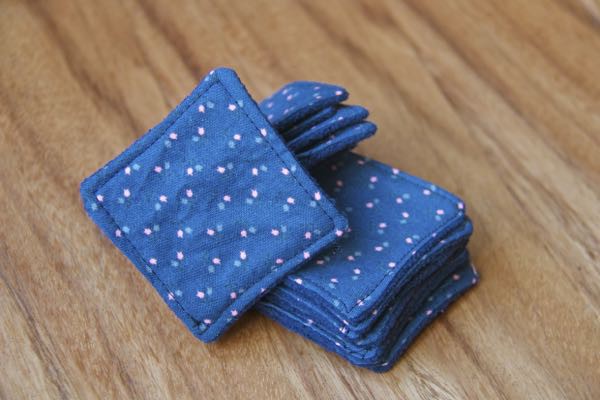 They are so pretty – and I love the colour! Dark blue with small flowers, the back are in a dark blue micro fleece.