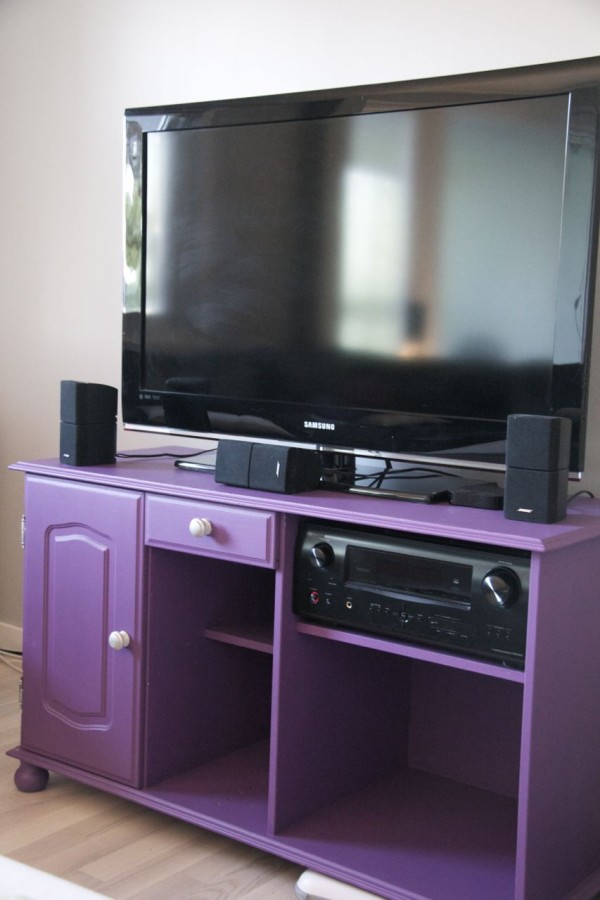 Today I am sharing an old project of mine. Just because I believe everyone needs a pop of colour in their lives. I am a member of a Norwegian DIY Facebook group. And so much of the furniture they show is white/white with a stained top. Which reminded me of our old TV unit (which was sold when we moved). I shared this post there and realised I totally needed an update.
The old tv unit was white, glossy, los and wide. Personally I do not like the unit very much. I want something taller and narrower. I would also prefer a pop of colour! I am inspired by Classy Clutter (which is what I did with my nightstand). I want something that stands out! My wonderful sister (we lived together) wants white, we got very different taste, but I have convinced here to let me try purple. Like this unit Black Velvet Chair.I found this cupboard online and it was overpriced, and we went for it. We found out after we had bought it home that the drawer was broken. Here is a picture of it before I did anything:
I painted 4 coats of purple paint using a roller. It saved me a lot of time, but I did have to paint more coats. Here are the photos I took while painting it.
And here is my final product! I think it looks amazing and I love the pop of colour! We had guests over the next Saturday (early celebration for my sister 25th birthday) and we did get compliments! I seriously miss this and I am super excited for my next move (may it come sooner rather than later) so I can get back into doing furniture makeovers!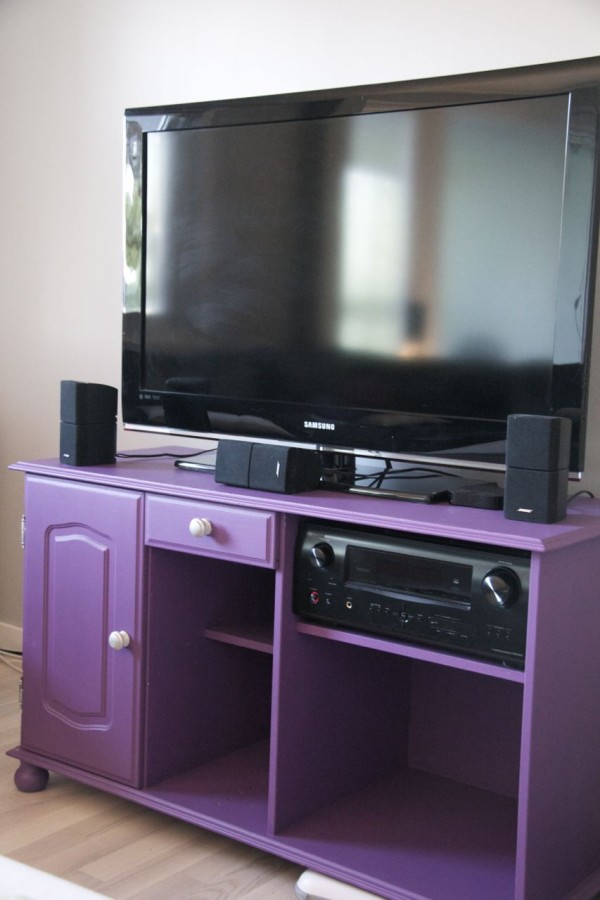 Oh, and we have bought some beautiful knobs from eBay! I cannot wait until we get them!