This is a tutorial previously shared as a guest post on another site. It is no longer available there, so I want to share it again with you. Its about a year and a half since I made this tutorial, so I will try my best to remember how I made it. If you have any questions or think anything is unclear, please let me know in the comment section.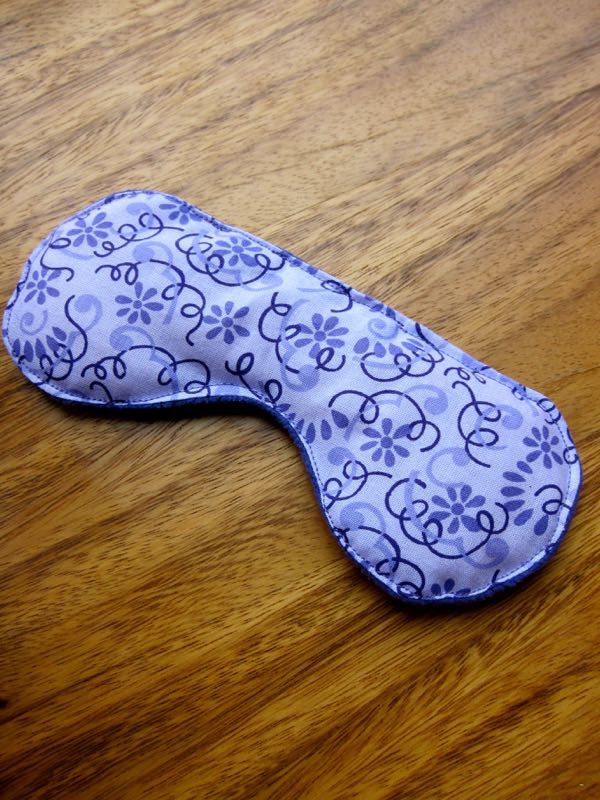 Create a simple template with the shape you want. It should look like the first photo. Make it slightly bigger than you think you want.
Cut out two pieces of fabric. I choose to have one cotton and one micro-fleece. You can take two cotton sides if your prefer.
Put the right sides together, pin and sew. Leave an opening on the top.
Optional: cut off some of the excess fabric.
Turn in inside out and iron it.
Sew around it, still leaving the opening.
Add rice, I do not remember how much I used but try adding an amount, pin it shut and try it.
Sew the opening shut.
Voila! It is now complete – keep it in the freezer for those headache days.