I am back with another Gold & Champagne Party feature. I have already shared the gold painted champagne flutes, and today I am sharing some of the table decor.
It's super simple to make. All you need is a candle holder and spray paint, I of course used gold, but you can use whichever colour fits your decor. Here are the candle holders before. I got them for super cheap, or they were free. I cannot really remember. But they can be bought at IKEA.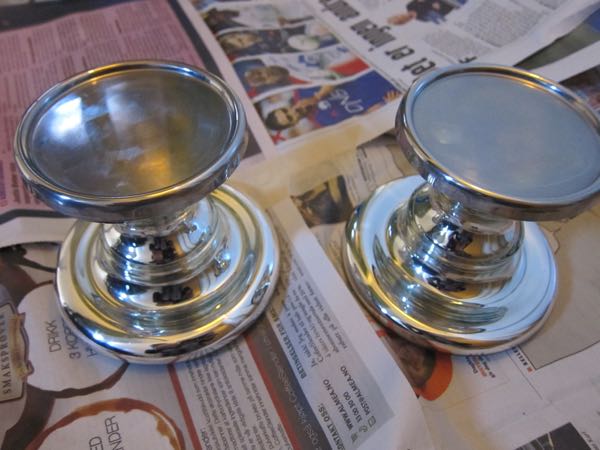 Make sure you clean them before starting to spray paint. Always spray paint outside or in a well ventilated area. Ps – if you are spraying on your mini balcony close the door or your whole kitchen will smell like spray paint! Spray thin layers and let them dry completely between each layer.
Prettified with gold spray paint and washi tape around the candle and added a few fake flowers for that little extra glamour.
If you like this you might enjoy my other spray paint project!