This is such an easy craft to make and it is great to decorate with in your home. Trays are so amazing, they can be used as so much! I had this cheap IKEA tray that was purple with white dots and lines and really did not fit my bedroom at all. I wanted something that would suit me and my decor.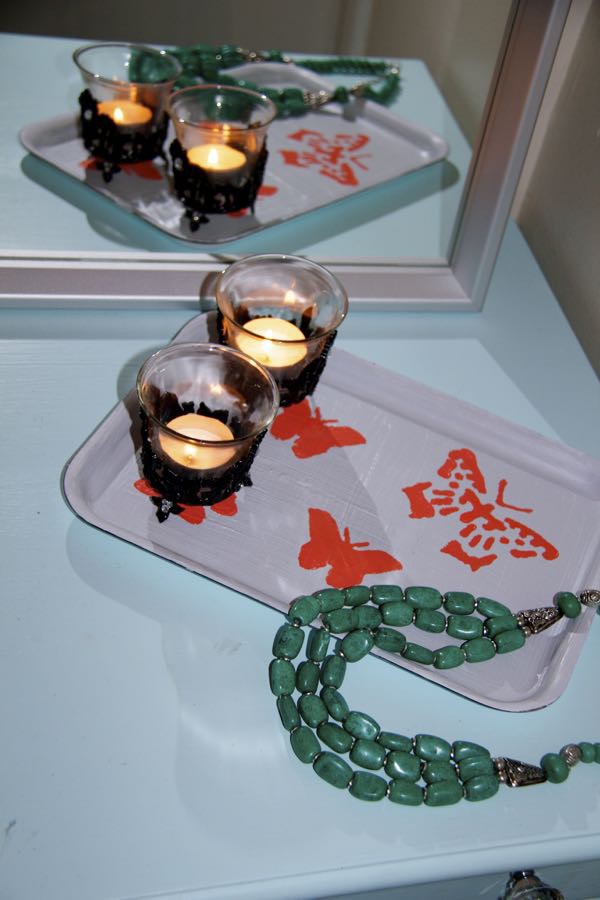 I started out by mixing white and black right on the tray. I was annoyed what it I got so many brush stroke marks. Next time I will just use spray paint. I let the first coat dry and then I put on a second coat. I mixed red, white and yellow on a separate plate to create a nice coral colour. Then I just used my hands to hold down the stencil while a "dabbed" the coral. I felt it looked a bit boring with only one butterfly, so I added three more.
I am quite happy with my results. I am so excited to start adding a bit coral in my room and this was a perfect start.
This post was originally postet on this blog in May 2013.