I was feeling very tired and unmotivated by my desk. It was just so… blah. Then I decided I needed to bling it up a little! I decided to add some gold. A gold frame I traded to me and a gold sprayed pencil holder. It was super simple to make too! Clean and completely dry a glass or aluminium jar. Spray paint it gold (remember only spray paint outside and use thin layers!) and voila.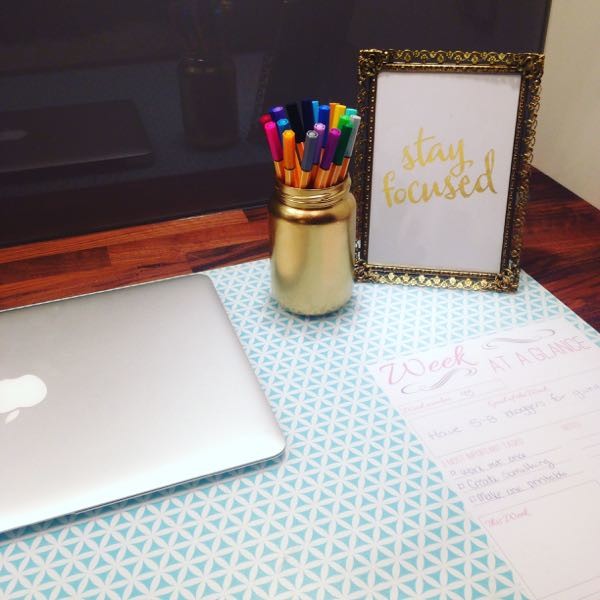 Well, it was a bit dull, so I added a pretty pink bow. Perfection!
I used some of the decoration from my mothers golden party as the final touch. I am so pleased with how it turned out. I just have to make sure to keep my desk at bay and try to keep it tidy!