I need colour in my office to be inspired. That is a fact. This DIY pretty Desk Pad is perfect! It is so simple to make and it only takes a couple of minutes to change the background. I have changes it twice after originally making this tutorial about two years ago. I started with a simple pink wrapping paper from IKEA, then I moved on to a turquoise wrapping paper I found at a bookstore next to where I work. Then winter came and I loved this snowflake wrapping paper we used for our secret santa I just had to steal some and update my desk pad. If you follow me on Instagram, this is the one you see under all my bullet journal pages. Ps. Like my pen holder?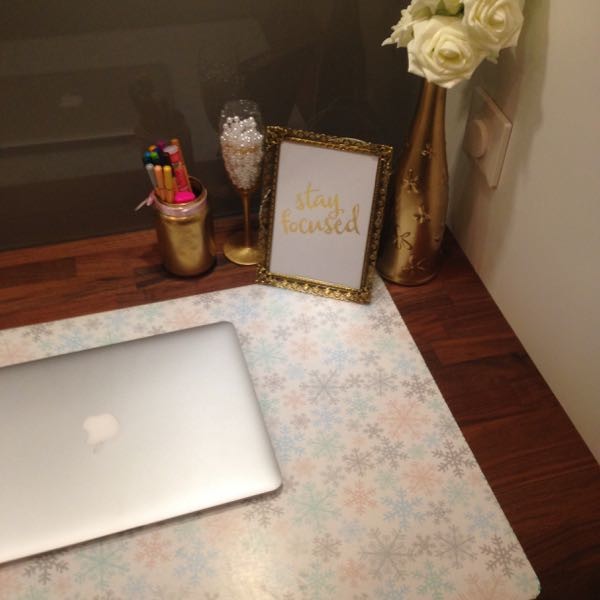 How to make a custom desk pad
Materials:
Here is a before picture of my desk. See what I mean – it too simple and boring and needs a splash of colour. Remember you can use any wrapping paper you want! The opportunities are endless: colours, patterns etc and easy to switch!
It's so simple to make. You just lay the mat on the backside of the wrapping paper. Make sure to line up two sides if possible to make it easier. Then you just trace, cut and place it the correct way! Voila! Splash of colour! Its perfect except for the fact it may not stay in the same spot for long. As the bottom of the wrapping paper is smooth this happens. I personally dont mind.