We made this firewood rack back in February but I never got around to posting it until now. As the weather is getting warmer and the bbq season up and running I figure this is not really the right season for it.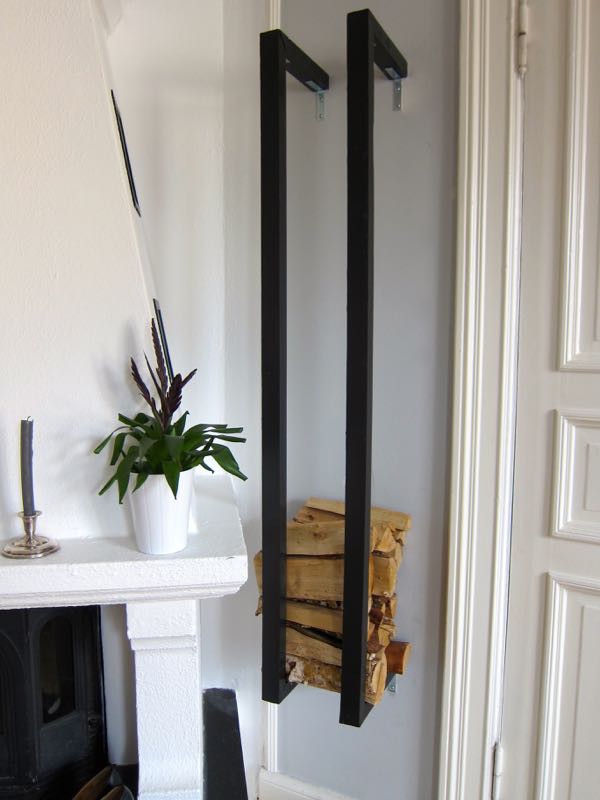 I must admit that my two sisters did most the work on this project. Which I kind of regret now because, well, I want to learn how to make stuff like this. Small pieces of furniture etc.
It was in theory quite a simple project. Have two equal length of wood – I think we chose 2-2.5 sq cm. Cut them at a 45 degree angle – make sure you cut them at the opposite angle (there is one shorter side and one longer side).
Sanding and painting comes next. We have a semi-gloss black paint because it looks great with the black in the fireplace.
Then its time to screw it together.
You now have two equal pieces that need to be hung og the wall. Tips – when you need to drill in the wall place a post it note underneath to catch most of the debris.
Then hang up your masterpiece, add some firewood and be proud. Even though it does not look like a million dollar piece of furniture it does the job and in my opinion does not look to bad.