I love black currant juice. This is the first time I have made it myself. My sister and I visited our grandmother and picked black currant (and red currant, but more on that later) and I really wanted to make juice concentrate.
* This post contains affiliate links. In plain English, this means that I may receive a small commission (at no cost to you) if you subscribe or purchase something through the links provided. You will never see me post a link to a product or service that I haven't used myself and love unless otherwise stated!
I have always loved drinking black currant juice (aka ribena
). I drink it with just plain cold water but also with hot water and honey (which is great for a sore throat). So let's get started!
Start by rinsing the berries.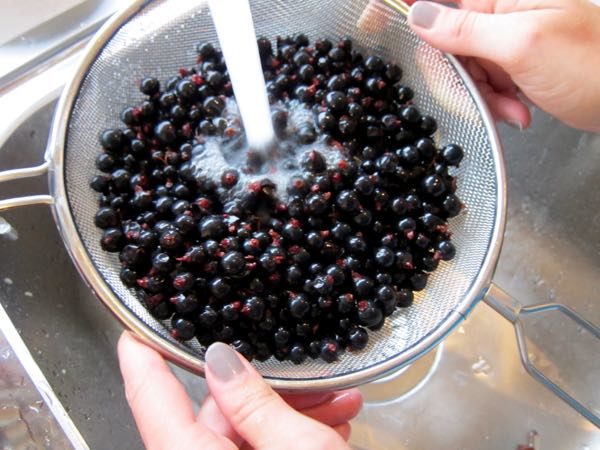 Then add them in a pan and weigh them (remember to tare before adding the fruit).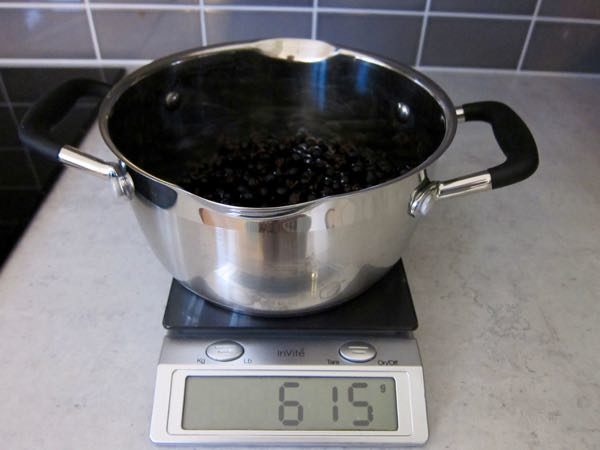 Add water. Estimate about 4-5 dl water per kg of berries. I think I used about 3-3.5 dl.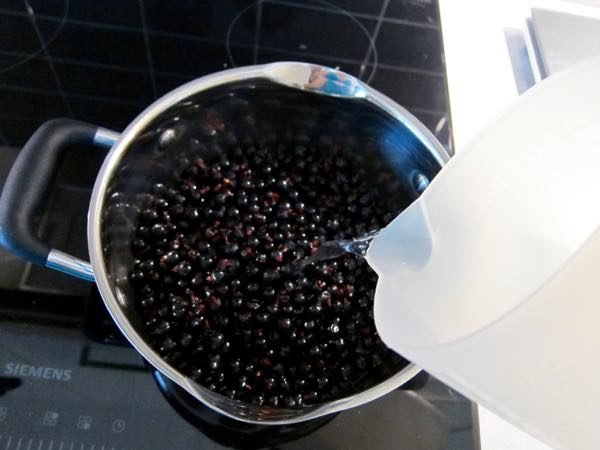 Bring it slowly to a boil, then add a lid and let the water extract the juice until the berries have collapsed and changed color.
It will end up looking something like this.
Strain the juice with a cheesecloth into a clean pot.
To get as much juice as possible I made this cute contraction and let it sit for about an hour.Then pour the rest of the concentrate into the clean pot and discard the fruit meat.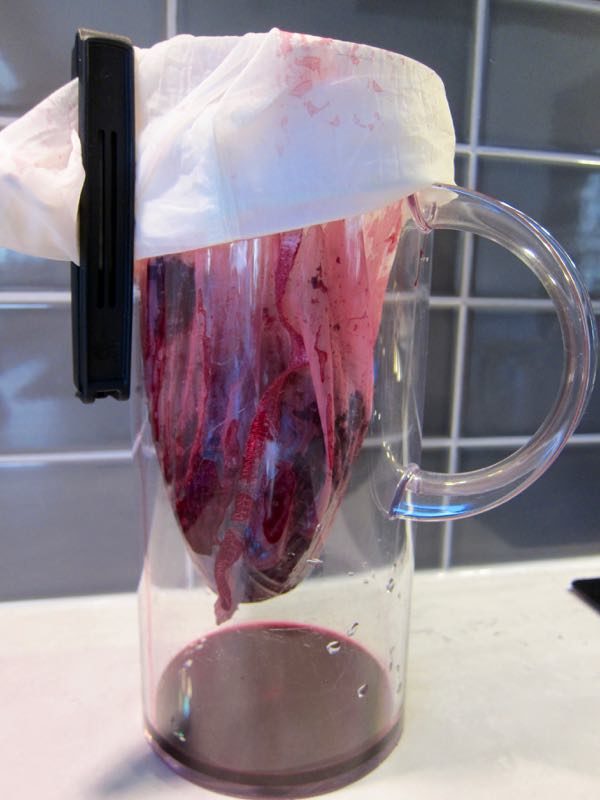 Then its time to sweeten it. I ended up with about 0.5 l with concentrate juice, so I added 100g of sugar. It really depends on how sweet you want it but I would estimate about 200-400g of sugar per liter of juice concentrate.
Bring it to a boil and let all the sugar dissolve.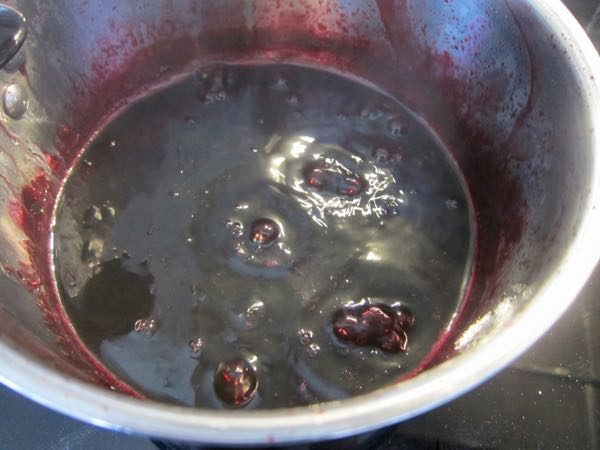 Then pour it over to a clean and hot bottle. I boiled water (enough the cover the bottle) in a large pot and put the bottle in the water for about 5 mins to make sure it was clean. Just be careful not to burn yourself.
Here is the juice mixed with water. At first I just did not find it sweet enough (I am used to the store bought stuff), but the more I drank the more refreshing it felt.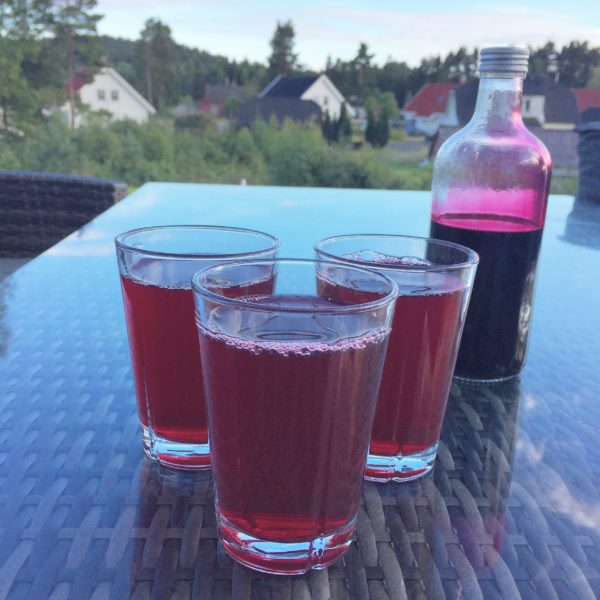 All in all it was super fun to make juice and I will make so much more in the future. However it is really time-consuming and I think next year I might invest in a juice steamer
– here is a great post on how it works.