I have been wanting to be more productive in my week and get more things done. I want to be accountable. I want to actually create goals to work towards. This is why this new series has started. I hope it will bring me more success in the future and reaching my goals.
It is Monday today which means New Week – New Opportunities – New Goals. I am on holiday this week! Well I have been since last Thursday. I had quite a relaxing start, which I totally needed. However I want to get back on track so I have declared this a working holiday. My goals for this week will reflect that.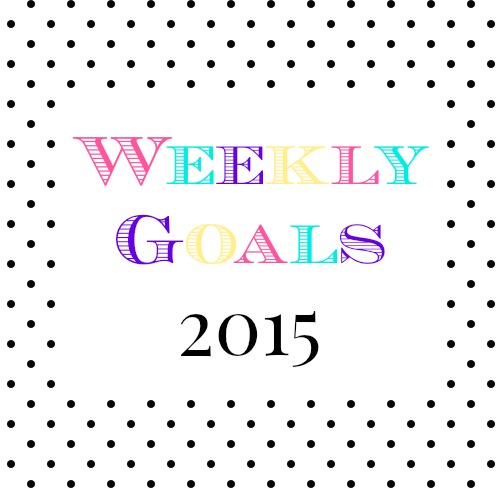 1. Go to the beach at least 4 days
Even though I will be working it is actually a holiday. I need to make time for going to the beach and getting a tan. I will have to go for at least 30 minutes for 4 days this week in order to reach this goal.
2. Finish ¾ of my To Do list
My to do list is long. About 40-50 things, related to my blogging and my business. The reason why I did not choose all is because some things I know I will not complete – but that's ok. I am setting myself up for success, not failure. And besides – I will probably be adding more during the week.
3. Walk 25 km
It's really hot here, but I still want to be active – mostly during the morning or evening walk with the dogs. Since its to hot during the daytime for them to want to move that much. I might have to do a really long walk on Saturday to reach my goal, but I will complete it.