Summer is here, nearly and if you're like me, that means you might be thinking about redesigning your home. It can be fun to change the home to match the different seasons, and I'm not just talking about practical purposes. Although, I'd hasten to add that it probably wouldn't be a bad idea to change up your duvets for a lighter variety before the summer heat really kicks in. For now, though, let's focus on making your home a little more bright and beautiful for the best season of them all.
Brighten Up The Rooms
You can start by thinking about giving your rooms a new lick of paint. For instance, you could think about painting your kitchen a beautiful, vibrant yellow. This could look fantastic and really make it shine. A bright yellow will also make your kitchen look welcoming and homely. It could actually be the perfect choice if you're thinking about putting your house on the market this season. Even if you're not, it could cheer you up when you get home from a particularly long day.
For the bathrooms, you might consider a beautiful, royal blue. This dark shade will still add a lot of life to your bathroom and would be particularly beneficial if this room has been looking dank and dreary. You can use tools like the Benjamin Moore color chart to find shades for other rooms in your home.
Add A Theme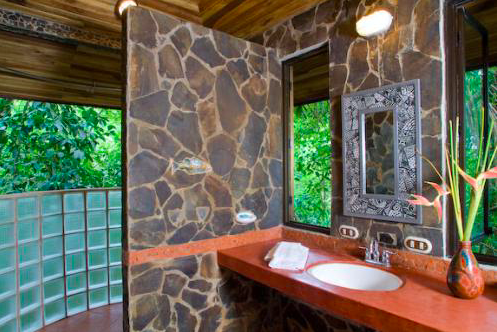 You might even want to think about adding a theme to a room in your home. For instance, the bathroom can be transformed into a tropical paradise. To do this, you should consider pinewood tiles on the floor, with wicker furniture around the bath. You could even stick some shells to the walls and paint the skirting boards white. Matched with the royal blue walls, this will be like froth from ocean waves. Add a few other little accessories, and you might find you can retreat to paradise without ever leaving your home.
Or perhaps you want to dress up your conservatory. After all, when the hot weather arrives, it's going to be the perfect sunroom. Get some new furniture and make sure you avoid the leather variety. This is going to be incredibly uncomfortable to sit on if it gets too hot.
Little Accessories
A few little accessories can dress up a room wonderfully and accentuate the best features. For instance, you can purchase some colorful new pillows for your front room furniture. That's sure to bring a little positive energy to the area. Alternatively, you may want to consider purchasing some modern art for the walls. This can make your home feel a tad more contemporary, and it's the perfect way to bring a new style to the entrance hall of your home.
Finally, don't forget about the curtains. Consider getting some curtains with a beautiful pattern or with intricate design work. The right set of curtains could really bring a room together and ensure that it looks like a wonderful place to spend a summer evening.
I hope you have fun with some of these wonderful little ideas.
This post is written by Fat Joe Publishing for Creative Pink Butterfly.