Today I want to share with you a skirt I made just before Christmas. I was actually so lucky to be able to be a pattern tester for this skirt, and I love it. I was hoping I could use a fabric I had at home, but it was not enough. Luckily I found this beautiful fabric on sale, and it was just the right amount I needed – perfect match! Originally I think this is supposed to a tablecloth fabric, but I love it so much I knew I wanted to make this skirt.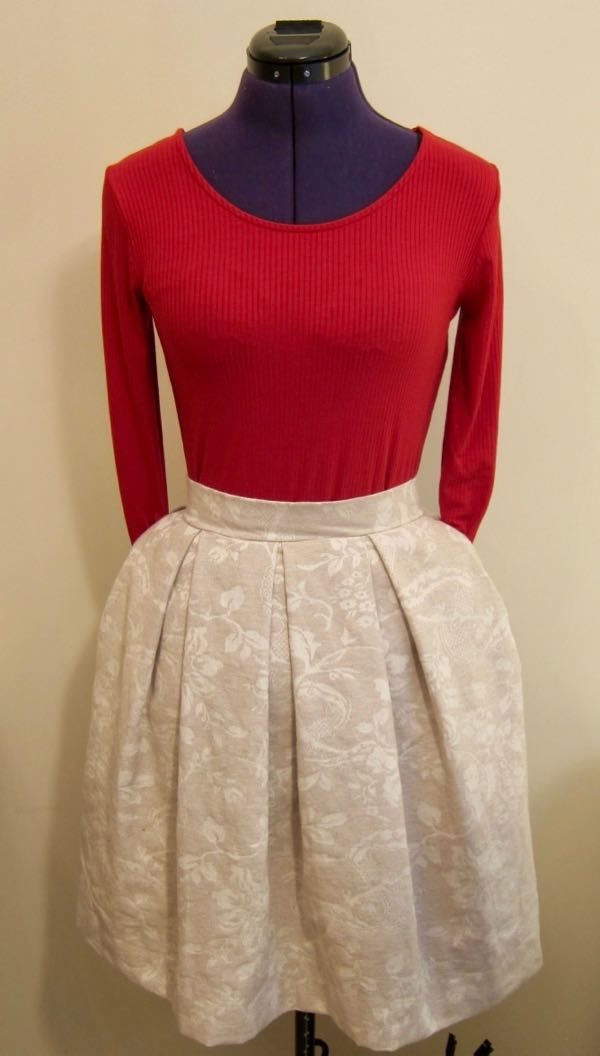 *This post contains affiliate links. In plain English, this means that I may receive a small commission (at no cost to you) if you subscribe or purchase something through the links provided.
I present for you: Grace skirt by Sinclair Patterns.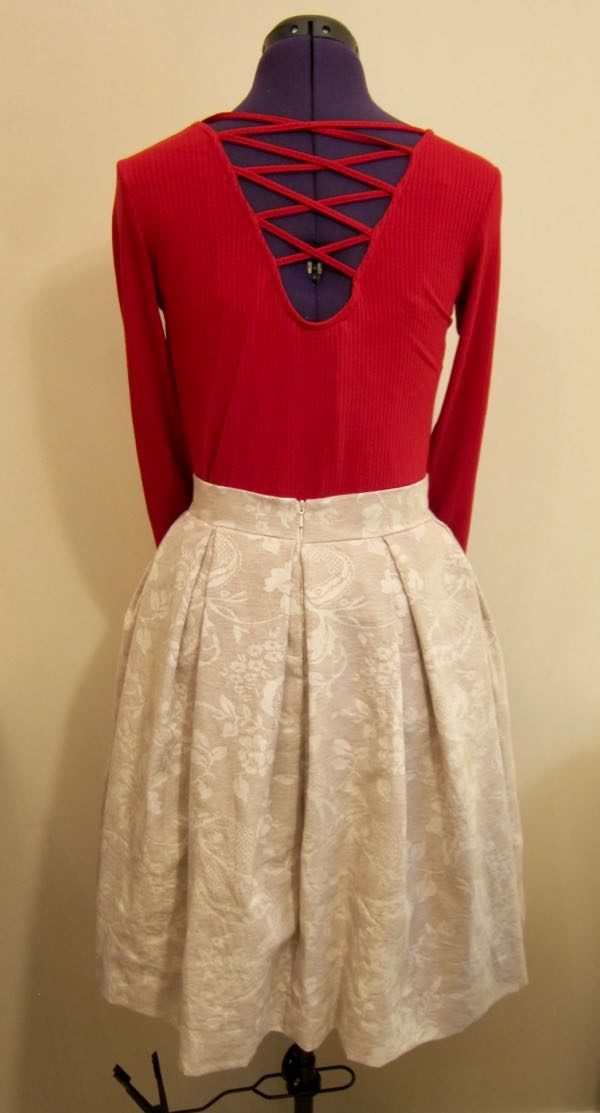 I love the details on it. And best of all – it has pockets!
How do you like my new lady? It is su much easier to take photos when she is modelling.