Today I am sharing another Mexican meal, you should check out my Vegetarian Mexican Skillet that I shared last week. It has been one of those meals we occasionally eat and then wonder why we have not had this in ages – because it is super delicious. Time goes by and it is forgotten, until we remember it and again wonder why we have not had it in ages. A super easy meal to make, it is gluten free (naturally) and without the sour cream its also milk free and paleo.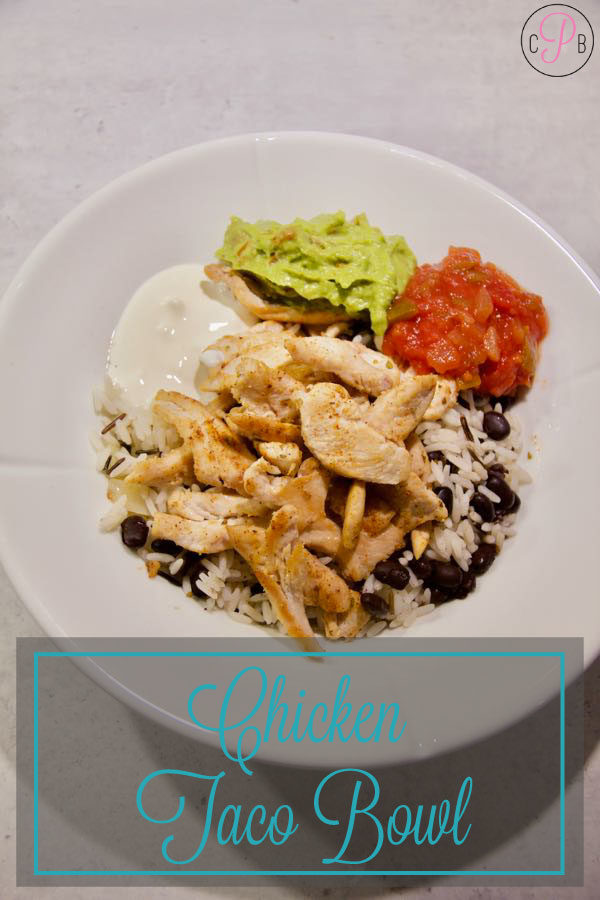 Ingredients:
Rice
Chicken breasts
Taco seasoning
Onion
Black beans
Salsa
Sour Cream
Guacamole (avocado, tomato, red onion and taco seasoning)
Directions:
Cook the rice as it says on the package
Cut the chicken and cook it in a pan. When the chicken is done, add taco seasoning and a cup of water and mix, let it boil until all the water has evaporated.
Chop the onion into small pieces and cook them in a separate pan.
Rinse the beans
Mix the beans and onions into the rice when it is ready.
Serve with sour cream, guacamole and salsa.
Optional: serve in a tortilla or with nacho chips.